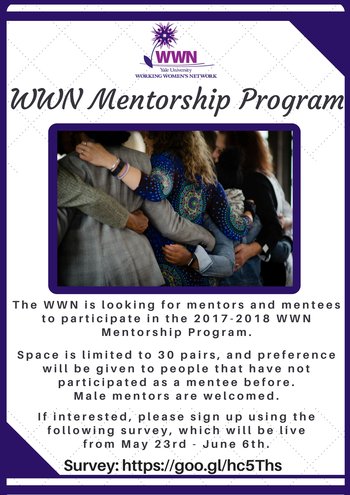 The Working Women's Network Mentorship Program Committee is looking for mentors and mentees to participate in the 2017-2018 WWN Mentorship Program. The program will run from September 2017 through April 2018, with four formal sessions. 
Space is limited to 30 pairs, and preference will be given to people that have not participated as a mentee before. Male mentors are welcomed, so please feel free to share the attached flyer broadly.
If interested in participating as a mentor or mentee, sign up on the survey link, which will be live until June 6th: https://goo.gl/hc5Ths.