---
WWN Partner Organizations at Yale
Yale Women's, Gender and Sexuality Studies Program
Yale University Women's Organization
Yale Women's Leadership Initiative
Women's Campaign School at Yale University
---
Women in the Workplace
Lean In, S Sandberg
Women Lead the Way: Your guide to stepping up to leadership and changing the World, L Tarr-Whelan
Why Women Still Can't Have it All, A Slaughter
The Retro Wife, L Miller
Women Work 'For Free' 59 Days per Year, Thanks To The Gender Pay Gap, J Berman
---
Politics: Think Globally, Act Locally
Permanent Commission on the Status of Women
Connecticut Campaign for Paid Family Leave
Connecticut Women's Education and Legal Fund (CWEALF)
---
Films and Videos
Makers: The Largest Video Collection of Women's Stories
She's Beautiful When She's Angry
Miss Representation, Documentary Film
Gloria Steinem's "Woman" on Viceland
---
International Women's Rights
Half the Sky: Turning Oppression into Opportunity for Women Worldwide N Kristof & S WuDunn
Women in the World, The Daily Beast
The Status of Women and Girls,  Institute for Women's Policy Research
---
News, Blogs, Speakers and Publication Resources
Links to other feminist publications (by category)
Resource for finding feminist speakers
---
Educational Resources
Diversity in Tech: Minding the Gap (View this on Basecamp)
Omega Women's Leadership Center
Looking for a book to read? Pick up the WWN Book Club Book of the Month!
My Life on the Road by Gloria Steinem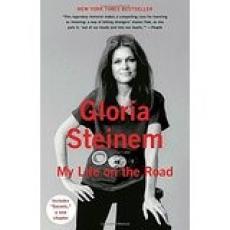 ---
Family Resources at Yale
Yale WorkLife Program - Family Resources
WELL (Women's Education Life Learning) at Yale-New Haven Hospital
Lactation Rooms at Yale University
Yale Affiliated Child Care Centers
---
Additional Yale Resources
Office of the Ombudsperson at Yale University
---
Companies of Interest
---
Looking for something to do this weekend?
Check out the Living in New Haven webpage.
---