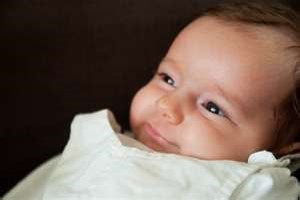 The Yale Family Network (a subcommittee of the WWN) hosted an Adoption/Foster Care info session on May 11. Jennifer Hartley, a Department of Children and Families representative led the session.
Hartley is a foster parent recruiter and trainer, for the Department of Children and Families, and a foster parent herself. She described her experience fostering children ranging in ages from 11 months to 18 years with her husband.
Hartley was accompanied by a DCF manager, a former foster care beneficiary and a newly licensed foster parent. Attendees found these varied perspectives invaluable as they consider a path to becoming a foster parent.
Hartley's presentation covered the steps involved to become a foster/adoptive family, statistics about the foster care system, and the need for more foster/adoptive care homes in Connecticut.
There are 2,637 children in foster care throughout the State. Of that number, there are 598 children in the New Haven/Milford area in need of a foster family; unfortunately, there are only 114 core/adoptive homes.
The info-session was informative and engaging. The Yale Family Network is planning to host another adoption and foster care information session in the fall.