Co-Chairpersons:
Monica Givens
Co-Chair, 2023-2025

Monica Givens is your social butterfly born, raised and currently residing right here in our beautiful Elm City. Passionate about bridging gaps, Monica currently chairs the Social & Networking subcommittee for Yale's African American Affinity Group and has spearheaded social events that highlight the importance of mental health, physical well-being and representation. Monica's efforts have led to engagement not only amongst Yale staff but with that of Yale alumni and the Greater New Haven community.
Monica began her career as an Administrative Assistant at BHcare, Inc. After receiving her BA from Albertus Magnus College, Monica began her journey of finding her purpose. It began with first servicing her community with her outreach position at Columbus House, Inc. in New Haven, where she advocated for housing vouchers to bring individuals experiencing homelessness into their own permanent housing. Monica's advocacy did not stop there. After years of outreach, she took on a role where she worked side-by-side the New Haven Police Department to not only bring awareness to mental health and it's ties to substance abuse and homelessness but to advocate for those individuals who found themselves encountering the police and would benefit from alternative solutions rather than jail time.
Making her way back to her administrative roots, she landed her role here at Yale University, first as a member of the YTSS team and then as a member of the Operations team in what was formerly the Staffing department of Human Resources. While this work is vital, Monica wanted to truly make a difference in the lives of others, so she sought out change yet again and found it in the Office of Development where she currently serves as Program Coordinator for Leadership Giving and a member of ODV's Task Force for Inclusive Excellence. Now a part of a team of people who seek out and engage Yale alumni in order to further the global impact Yale University has, Monica believes she has found her niche.
Monica is an active member of the Worship Team at Gateway Christian Fellowship in West Haven, CT and the very proud mother of a 16-year old son, Justin (who you may spot working any of your Yale 
Hospitality-catered events) and 12-year old daughter, Jade who loves photography.
Nikitia Tillman
Co-Chair, 2022-2024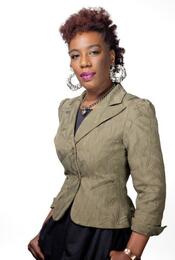 Ms. Nikitia Michelle Tillman, the empath, the helper, grew up in Great Falls, South Carolina. She attended Howard University before starting her career at Yale University in 1998, providing support as Assistant to the Dean and Associate Dean of Research Affairs at the Yale School of Nursing. After transitioning to the Yale School of Medicine, Nikitia worked in research for the Yale School of Medicine Human Investigation Committee.
In 2001, Nikitia accepted a position at the Yale Law School in the Office of Alumni & Public Affairs, where she coordinated reunions and alumni events all over the world. She was promoted to Alumni Services Coordinator in the Law School Career Development Office (CDO) in 2003, a student facing position, where she supported the Director of Clerkships, Fellowships, & Law Teaching.
After dividing her time between the Office of Alumni Affairs and the CDO from 2011 – 2013, Nikitia joined an amazing team in the Yale Law School Business Office as a Financial Assistant IV, where she currently works. Nikitia received the prestigious YLW+ Staff Excellence Award in 2016-17 and 2019-20, nominated by the Yale Law School student body. She exhibits empathy, passion for excellence, advocacy, strength, and authenticity.
Since 2019, she has served as an Undergraduate Adviser at Saybrook College, Yale University. "The youth are my purpose and I trust them to lead the way forward. I respect them from my heart and meet them exactly where they are in life."
Ms. Tillman was recognized by the Yale University Working Women's Network and received the Heroine Recognition Award in 2020: A woman who advocates, mentors, or nurtures others at Yale. She embraces her intersectionality, which allows her to enter many spaces with grace and the will to help. Her work with the WWN will focus on equity and inclusion, protecting women and children, advocating for equal pay and new working mothers, and providing a trusted, safe space for dedicated, phenomenal women University-wide and beyond.
Nikitia is the proud mother of a son, Naszir Tamar, a brilliant human being who encourages her nonstop fight for freedom and equal justice under the law. Nikitia is the work that she does.
Previous Co-Chairpersons:
Erin MacDonnell
2021-2023

Erin began her career at Yale over 16 years ago. Currently she is an Administrative Assistant and provides faculty support in the Computer Science Department. Erin previously worked as the Research Coordinator for the McPartland Lab within the Autism Program in the Yale School of Medicine for 13 years. Before joining the Autism Program in 2009, Erin worked in the Psychology Department conducting research on pregnant women and the effects of stress, medication, and depression on pregnancy outcomes. Formerly she worked in publishing for 12 years.
Erin joined the WWN as a co-chair of the Communications Committee in 2016 so she could continue her passion for editing and proofing and is still involved with helping to put out the monthly newsletter. She has made amazing friends within the WWN and enjoys the wonderful programming that is offered. Erin loves spending time with her husband and their three adult children, along with her large extended family including 21 nieces and nephews, gatherings with friends, traveling, reading, and live theater.  
Stacey Bonet
2020-2022 

Stacey began working at Yale nine years ago as a temporary employee and became a full-time C&T employee within four months. She formerly worked in the Office of Public Affairs and Communications;  the Poorvu Center for Teaching and Learning and is currently in the Yale School of Public Health where she works as the assistant to the Ph.D./MS Registrar and Program Manager.  Before her career at Yale, Stacey worked in broadcast radio.
Stacey holds a master's degree in business administration from Baker College, a master's in journalism from Quinnipiac University, and is currently in the dissertation phase of a doctorate in business administration, focusing on workplace dynamics between women.
Stacey is a dedicated volunteer who has been volunteering time with the Working Women's Network since 2016 and recently began volunteering with the Local 34 committee at YSPH. 
In addition to work, volunteerism, and school, Stacey is happily married to Alberto. Together, they raise three children between the ages of five and 19, two girls and one boy. In her free time, Stacey enjoys reading, swimming, cooking, biking, vacationing with family, movie nights, knitting, and happy hours with friends.  
Nandi Cummings
2019-2021 
Nandi Cummings has been at Yale for almost 10 years.  She recently earned her MS in Organizational Leadership from Albertus Magnus College. She formerly worked for the Office of Federal Relations; the Yale Center for the Study of Race, Indigeneity and Transnational Migration; and is currently a senior Administrative Assistant in the School of Law office of Development. Nandi is the mother of one human child and three doggie children, she enjoys Netflix, Sci-Fi programming, going to the movies with her husband and son, and gardening. When asked to be a co-chair of YFN, Nandi thought of it as an opportunity to explore and learn more about resources for all families of the Yale Community.
Jordan Jefferson
2018-2020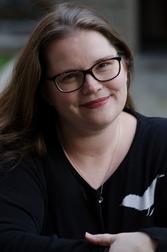 Jordan earned her MLIS for the University of Washington, her J.D. from the University of La Verne College of Law, and her B.S. in Communications from the University of Evansville. As Coordinating Librarian for Reference Services at the Yale Law Library her responsibilities include managing the daily operations of the reference desk, providing research services to the Yale community, and teaching. Jordan's interest in women's rights, family issues, and work/life balance drew her to the WWN. When not being a law librarian she enjoys spending time with her kids, baking, reading, and geeking out over Buffy, Supernatural, Star Wars, Marvel, and Doctor Who.
Konstantza Popova
2017-2019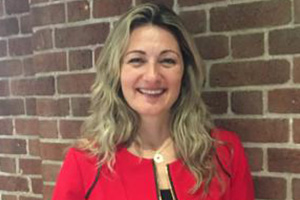 Konstantza Popova is a Strategic Sourcing  Manager at Yale Procurement where she buys Professional Services & Consulting for the University. She has a Master's Degree in International Business and a broad international experience with companies like IKEA and Procter & Gamble. Born and raised in Europe, a world traveler for business and pleasure who lives in the USA, she finds her exposure to many nationalities and cultures to be one of the most enriching aspects of her life. Konstantza identifies herself as a "citizen of the world". She is passionate about women's rights, healthy living, sustainability and emotional intelligence. The combination of those passions brought her to WWN where she initiated and lead WWN Health Series. Konstantza spends a lot of her time with her daughter Sophia, but she also enjoys speedy walks alongside the beach, yoga, singing, dancing and writing. Cheese, wine and chocolate complete the picture.
Stacey Tuttle
2017-2018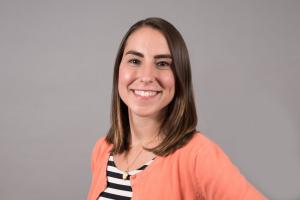 Stacey Tuttle received her BS in Psychology with a concentration in Neuroscience from Yale College. Her passion for public health and research initially lead to her work as a data analyst for a healthcare consulting firm. She has since returned to Yale as the Assistant Director of Admissions at the School of Public Health, where she enjoys connecting students with public health degree programs and watching them go on to wonderful public health careers. Stacey has a strong interest in health education and health promotion, particularly around women's health, which is why she initially became interested in the WWN. She assisted with data collection and volunteer outreach before gradually moving into a co-chair role with the communications team.  For two years, she enjoyed managing the WWN website, drafting the monthly newsletter and designing posters for events.  Now, as co-chair of the WWN, she is proud to continue working toward our mission alongside our leadership team. In her spare time, Stacey is finishing up her Master of Public Health degree.  She also enjoys traveling, spending time with her husband and her dogs, and exploring local breweries and wineries.
Jennifer Mendelsohn
2016-2017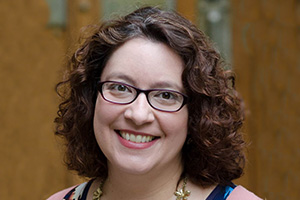 Jennifer Mendelsohn came to Yale in 2009 as the Associate Director of Graduate Student Life. She oversees Student Life programming, the Blue Dog Café, and the facilities of the McDougal Center. She also manages parts of new Graduate Student Orientation and Graduate School Commencement. Prior to her arrival at Yale, Jennifer was an Assistant Director of Residence Life at Quinnipiac University and a Community Director at the University of North Carolina at Chapel Hill. She received her Bachelor of Arts degree from Skidmore College in Music and her Master of Science degree from the University of Wisconsin-Madison in Educational Leadership and Policy Analysis with a focus on Higher Education. Jennifer got involved with the WWN to build community among the women on campus and to create a more supportive environment for women who work at Yale.
Diane Miranda
2015-2017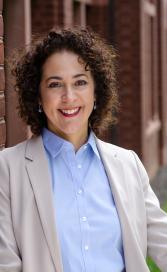 Diane (Didi) Miranda is a Financial Analyst for Faculty Research Management Services (FRMS) where she is responsible for financial management, compliance and oversight of sponsored awards.  Diane obtained her undergraduate degree in Business and Economics from Albertus Magnus College and has a strong academic research background.  She has been working at Yale University since 2001 where she worked in Financial Operations, Human Investigations Committee, Yale Cancer Center and the Grant & Contract Administration.  Diane is also a member of the Latino Networking Group and Yale Benefits Advisory Team.
Katie Bell
2013-2016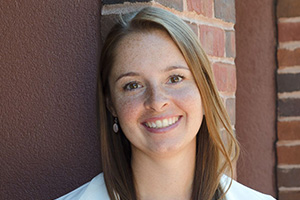 Kathryn Bell is Deputy Director of the Yale Center for International and Professional Experience (CIPE), where she is involved with strategic planning for and coordination of the various university offices administering international programs for undergraduate students. Kathryn is also Director of the Yale Visiting International Student Program (Y-VISP), a program that invites high-achieving students from Yale's partner institutions to study at Yale for an academic year. She received her Bachelor of Arts degree from SUNY-Buffalo in Art and her Master of Arts from Columbia University in Higher Education Administration, with a focus on International Education. Kathryn was one of the founders of WWN, and served as co-chair of the organization from its inception in 2013. In 2016, she stepped down as co-chair, and became part of WWN's Advocacy Team, in order to more closely examine and advocate for policy improvements that positively impact women who work at Yale.
Tanisha Asbery
2013-2015