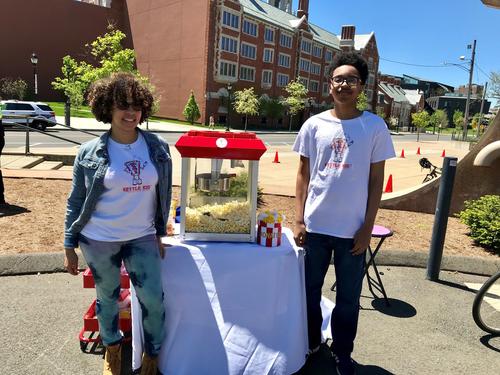 A big thank you to the Yale Police Department, Yale New Haven Health, Bradley Street Bicycle Co-Op, WorkLife, the WWN, Kid Kettle Pop, and all of the volunteers for this successful event. This year's event was held as partnership with the Yale Day of Service.
A total of 20 car seats were installed and checked from 10 am until 2 pm.  There were a few first-time parents and expecting parents that needed assistance with installing not just one car seat, but two (some were expecting twins).
A special thanks to all of the of the certified technicians, who did a wonderful job informing the parents about how to keep their child's car seats safe and what to always look for.
WWN would like to host this event in the coming fall and also make this a recurring event every year.