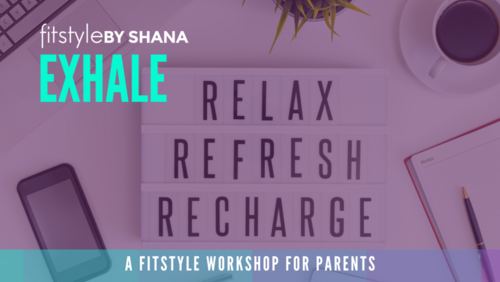 Did you miss our Exhale: Relax, Refresh, Recharge Workshop for parents? If so, feel free to check out the Zoom recording that will be available until Monday, November 30th. Download the recap for offline reference.
Here's what you can expect to take away from this 30-minute workshop:
Learn how to build healthy habits around stretching by using your everyday activities.
Review a checklist for setting up a relaxing workspace and study space for kids at home.
Receive time management tips and movement ideas to reduce stress.
NEW - Build a Fitstylish Stretch Habit: Parent Edition
- To help you find ways to relax, feel refreshed, and start to build a healthy habit around stretching during everyday life, sign up to receive approximately 3-4 motivational text messages a week for 3 weeks.
Register for Mindful Motivations
.