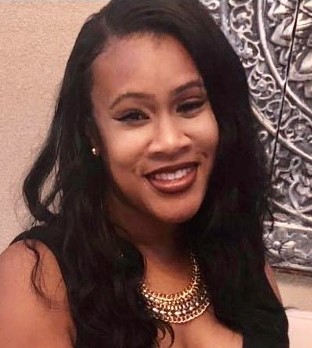 Monica Givens shares how she started at Yale and her recent move from Yale Temporary Staffing Services to Staffing Support Specialist in Human Resources and became a member of the Yale Staffing and Career Development team.
---
How did you begin your career (either at Yale or before)?
I started my career at Birmingham Group Health Services (known now as BGHS) in Ansonia. I worked as an Administrative Assistant in the Outpatient Clinic while taking courses at night to finish my Bachelors.  I was introduced to Yale by New Haven Works and YTSS (Yale Temporary Staffing Services) was my first role here.
Tell us about your current role at Yale University? 
I'm currently one of 3 members of the Staffing & Career Development Operations Team in Human Resources. My role consists primarily of editing all requisitions before they are posted to STARS for potential candidates to apply to. I also assist with temp hiring and background checks. 
What do you like most about your work?
When I took my first position years ago with Birmingham, I was told that I was an important asset to the team as I served as the first point of contact for the organization when clients came through the door. I've carried that mindset throughout the years. I guess I appreciate my role now most because again, I have the opportunity to assist with Yale's first impression for many. Being sure that every requisition I touch is in the best shape possible is my contribution to the bigger scheme of things. 
What skills, abilities, and personal attributes do you think are essential to success in your job/this field?
For starters, I have a BA in English; it serves it's purpose in my quality check process. I've always taken pride in being calm under pressure and being a team player which is essential as Staffing is a very tight-knit group that constantly works to support one another. And my ability to multitask and learn new skills really comes in handy when I'm needed to step in and cover a colleague's role temporarily. 
How does your job affect or compliment your general lifestyle?
My position allows for the fulfillment one seeks in a career but also allows for me to leave the work at work. I'm never too stressed or burdened by what I do. This trickles down to my personal relationships with my children, family and friends. While I am challenged daily, I am never overwhelmed and it's a great feeling.
How did your time at Yale shape your career trajectory?
I didn't know where I would end up when I first came to Yale (I was originally hired to the Temporary Staffing Services team). Becoming a part of Human Resources was never my goal but I'm certainly happy to be here. My resume is full of so many new skills because of this position.
If other than your own, what steps would you recommend one take to prepare to enter this field?
I feel one should always keep an open mind and be ready to learn. You can limit yourself if you attempt to stick to what you know. You can learn so much by asking questions. 
If you could do it all over again, would you choose the same path for yourself?
I love it here! I'd definitely do it again.
Are you involved in any other part of the Yale community?
I am a part of the Yale African American Affinity Group. 
What does being a working woman at Yale mean to you?
It means security for my family and peace of mind for myself. I know who I am here and what I can contribute. I also know what I can do for my children and that is the best feeling in the world. 
What advice would you give women just beginning their careers at Yale?
There is literally something here for everyone. While performing my quality check of requisitions, I see so many types of needs to be filled. I would suggest always working towards true fulfillment in your career because, more than likely, Yale has what you need.