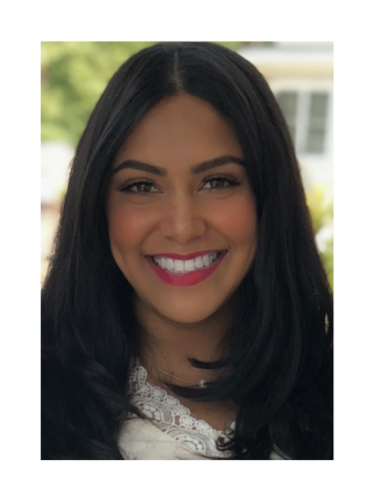 Zina Anwar recently made her fifth move across her career at Yale; spanning from the School of Medicine to the residential colleges.  She shared with us her unique start at Yale, her inspiring story of professional development and career advancement, and finding balance along the way.
---
How did you begin your career (either at Yale or before)?
After graduating with my bachelors from UConn in 2016, I was recruited by [an outside firm] for a 6-month pilot to be the section medical scribe for the Department of Internal Medicine, Section of Nephrology at Yale School of Medicine. After the pilot, I became an administrative assistant to them and was later promoted to senior administrative assistant to the department of Pediatrics. I then entered management at Yale as a clinical operations manager for Yale Medicine Administration and am now starting a new chapter in central campus as the operations manager for Timothy Dwight College.  
Tell us about your current role at Yale University?
Currently, I am the operations manager for Timothy Dwight College (TD) – home of the Red Lions! TD is incredibly warm, spirited, and supportive of one another in every way. I work beside outstanding faculty, staff and students to develop and manage the financial and administrative operations for TD.
What do you like most about your work?
I love that my work environment is truly diverse and inclusive with a limitless number of events and opportunities to engage with people that strive to change and better the world. Every day served here is a reminder to practice humility and work daily on becoming the best version of yourself.
What skills, abilities, and personal attributes do you think are essential to success in your job/this field?
Encompassing and acquiring emotional intelligence and a global mindset
How does your job affect or compliment your general lifestyle?
The work life balance is incredible in this position, as it truly promotes family life, my love for travel, and dogs! You can almost always walk out to the courtyard and play with one of the dogs of our residential families.
How did your time at Yale shape your career trajectory?
I was applying to Physician Assistant programs during my first year of working at Yale since I had just graduated with my bachelor's degree. I started as a temp at Yale, was then hired permanently as a C&T, and then moved into management. Through my years at Yale, I began to realize that I had a strong intrigue for industrial and organizational psychology, so I went and pursued my MBA from the University of New Haven rather than PA school. 
If other than your own, what steps would you recommend one take to prepare to enter this field?
I think that it takes a couple of years to truly grasp and immerse oneself into Yale's culture, and a big part of its culture is its union-management partnership. I have seen externally hired managers fail in their roles from lack of timely comprehension of Yale's union-management partnership. Moving into an M&P role from a C&T role helped me prepare well, but my advice for new Yale hires would be to just jump into the community and get engaged to understand your work environment and meet incredible people!
If you could do it all over again, would you choose the same path for yourself?
Yes, because every choice I made and job I held shaped me for where I am now, and I am truly happy where I am now.
Are you involved in any other part of the Yale community?
Not yet, but I will be attending and engaging in many events this academic year due to my new position. Now that I am done with my masters, I have more time to explore all that Yale has to offer.
What does being a working woman at Yale mean to you?
It means that I have a voice, the support, and the ability to give back while continuously developing and advancing professionally in a phenomenal institution. 
What advice would you give women just beginning their careers at Yale? 
Explore, get involved, read, and meet people. Some of my co-workers have turned into my dearest friends. Broaden one's horizons!