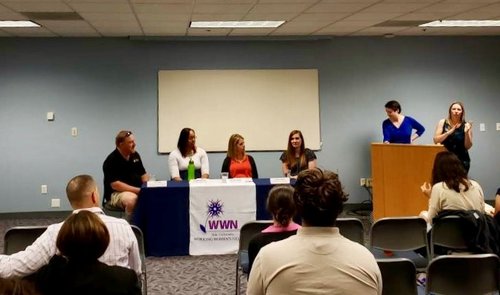 The WWN Family Network held its 2nd annual parenting panel on June 12.
The panel discussed a wide-range of topics that affect parents of all stages and ages and they also provided personal perspectives on the many different ways to parent.
We would like to share a warm thank-you with our panelists (Marinda Monfilston, Cori-Ann Campion, Tom Loring, and Jennifer Burgh); they offered great advice and their stories were inspiring.
The 30 attendees took part in conversations surrounding balancing work, family, and parenting struggles.
Thank you to Kristen Plock for her assistance with moderating.
WWN will work to integrate the responses from the panel to fit those who have specific needs such as expecting parents/new parents discussion, which we are working on putting together soon.