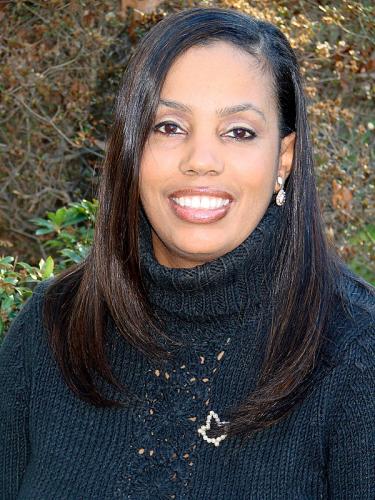 By: Dannika Kemp Avent
Yale University's Working Women's Network is composed of many truly amazing women.  WWN wants to highlight our truly dedicated, committed members.  With March being Women's History Month, it is only appropriate that we showcase a WWN member who leads a historical organization. 
The Greater New Haven NAACP (National Association for the Advancement of Colored People) is committed to "Ensuring the political, educational, social, and economic equality of rights of all persons and to eliminate race-based discrimination."  The original NAACP was founded in 1909.  Our very own Doris Dumas, current Accounts Receivables Assistant in the Yale School of Medicine, was elected President of the Greater New Haven NAACP in 2014. 
WWN asked Doris to share some of her Yale and NAACP experiences:
WWN: Can you share how you have benefited as an employee of Yale?                              
Doris: Yale has afforded me the opportunity to utilize my knowledge, experience and skills to contribute to the departments that I have worked in. I have also had the opportunity to learn new programs. I have enjoyed working with world renowned faculty and physicians.
WWN: What advice would you provide to new women employees at Yale?                                          
Doris: Take advantage of the many opportunities to advance, classes offered, events and activities.
WWN: Can you share how your commitment to Yale has impacted your commitment to the Greater New Haven community?                                                                                                                  
Doris Dumas at the Democratic Mayoral Debate
Doris: I am very committed to the Greater New Haven community. I grew up here, I have raised my children here, and I work and live here. It is very important to me to see the City of New Haven and its residents do well and advance.                                                                                                          
WWN: Can you tell us about your new role with the NAACP?                                                              
Doris: I have been an active member and held several positions on the board of the Greater New Haven NAACP, including First Vice President and Chairman of the Annual Freedom Fund Dinner (The largest fund raiser for the branch).  I was elected President in 2014.  Currently, we are focusing on Home Ownership Loans and Small Business Loans, through our partnership with First Niagara Bank. We are also working on improving transportation and education in the Greater New Haven Area.
WWN: How can men and women get involved with the NAACP?                                                          
Doris: The NAACP is not just for people of color. It is open to anyone who wishes to fight for civil rights and equal access and justice for all people.  Annual Membership Dues is only $30.  We meet every 3rd Thursday of the month at St. Luke's Parish Hall at 7:00 pm. For more information contact: info@naacpnewhaven.org
WWN: If you could use one word to describe your experience at Yale, what would it be?                      
Doris: Fortunate
Learn more about Doris Dumas and her role with the Greater New Haven NAACP: http://www.naacpnewhaven.org/about/leadership/dori-dumas/
If you know of an exceptional "Working Woman" staff member at Yale, please contact WWN: wwn.communications@yale.edu